The expenses page
---
Surprise, surprise, expense tracking happens on Hourly's Expenses page.
Here's what a complete expenses page looks like.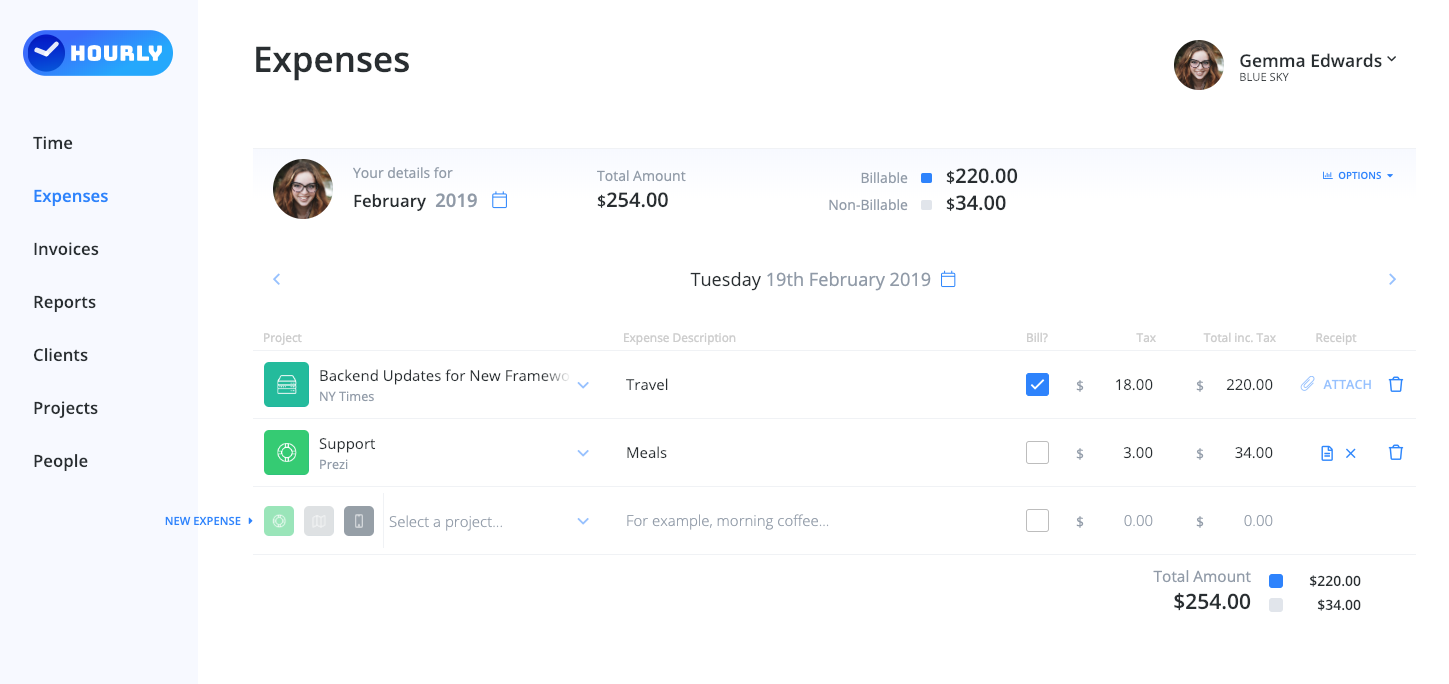 The expenses page is made up of two main parts.
1. The Summary Bar
We've put the summary bar up the top of the expenses page so you can see how you're tracking with expenses for any given week or month (you can switch between the two in the options drop down in the top right and select the time period next to your avatar on the left).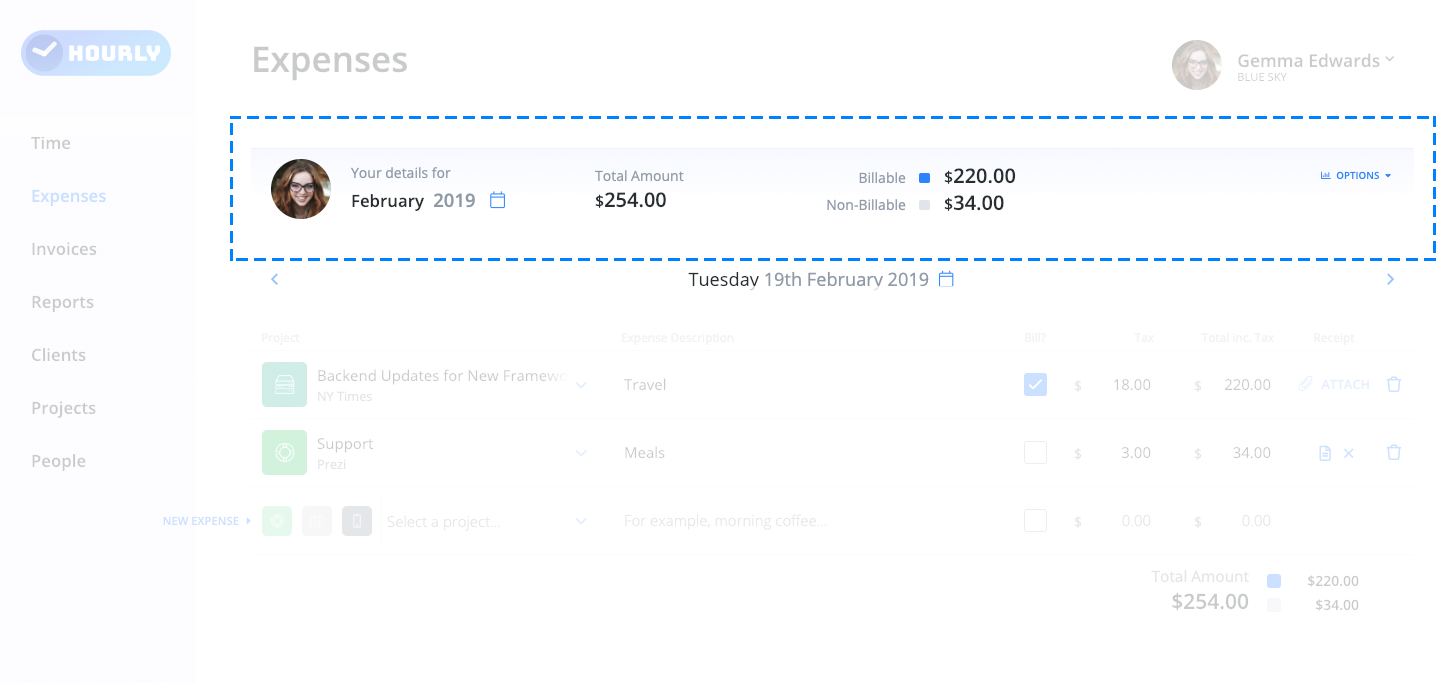 The summary bar shows a roll up of your expense totals for the selected month/week. This includes total expenses and a break down of billable vs non billable expenses.
2. Daily Expenses
Just like the time page, the lower section of page is where you enter expenses for a given day - the date of which is listed (and you can select/change) at the top of the section.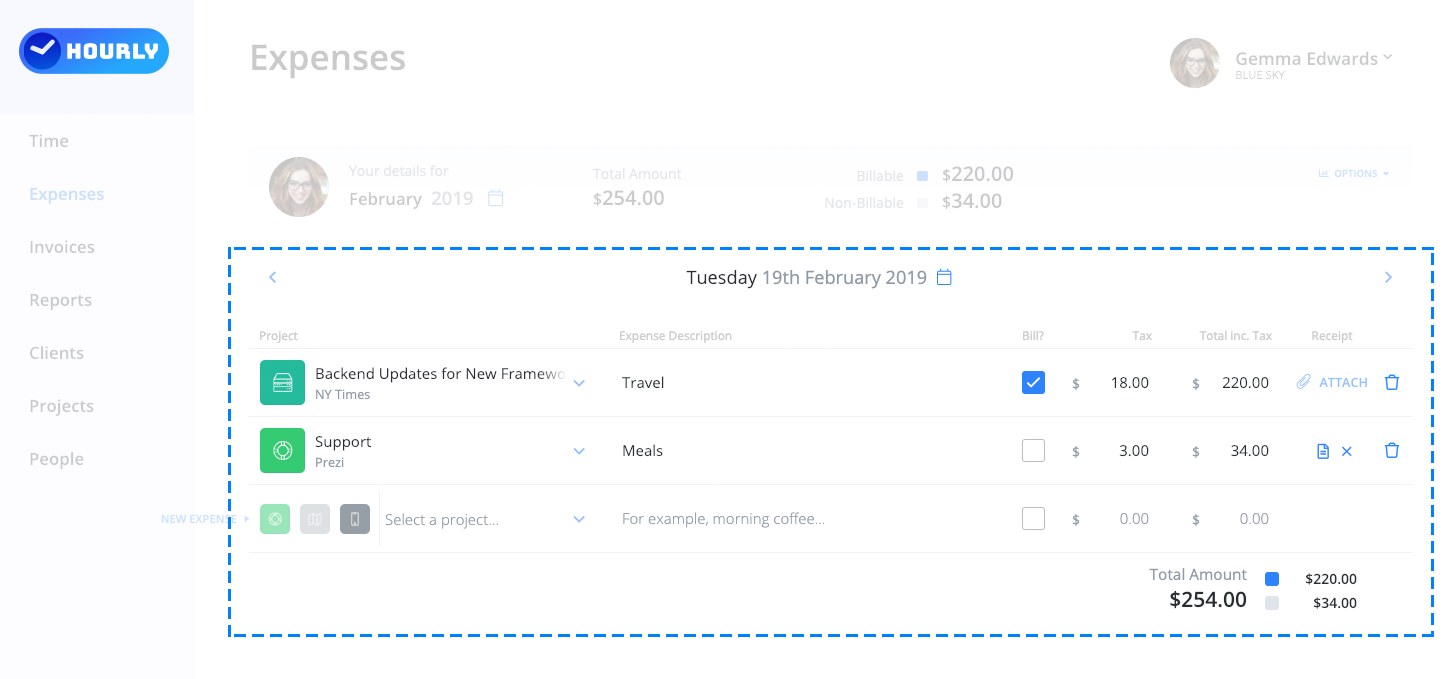 Each row is an expense entry and has the following elements:
Project - Where you select (or create) the project that the expense relates to.
Notes - Where you describe the expense (e.g., travel, meals, hosting etc).
Billable flag - Where you record whether an expense is billable or not.
Tax - Where you enter the tax component of the expense.
Total inc. tax - Where you enter the total amount of the expense including tax.
Receipt - Where you attach the receipt relating to the expense.
New expense rows are automatically inserted as you go (shown with the label "new expense").
Finally, at the bottom of the time entry section is the day's total expenses and a break down of billable vs non billable.
---