Add more people
---
Add more People
1. In the left sidebar, click People.
2. Click Add a More People.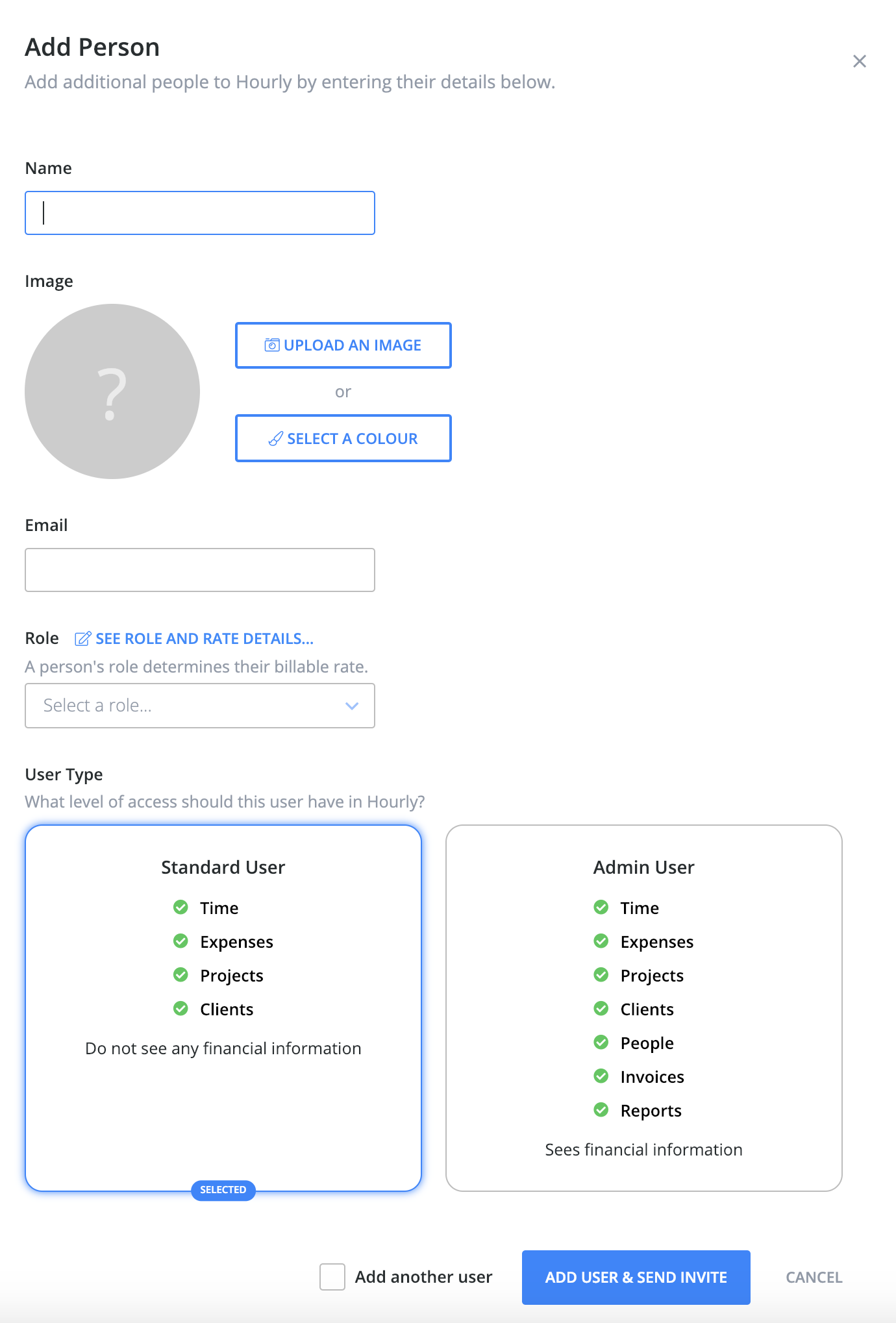 3. Enter a Name for the new user.
4. You can add an Image for the user. This makes it easier and faster to recognise people in Hourly. You can either Upload an Image (PNG, Gif, JPG etc) or Select a Colour using Hourly's inbuilt colour picker which lets you pick a background colour (Hourly uses the client's name to add letters to the icon).
6. Add the user's Email address. This is the email that Hourly will send their invitation to.
7. Select a Role for the user. This allows you to control their billable rate for clients and/or projects.
8. Select a User Type. This allows you to control what access the user has and what they can do and see in your Hourly account.
9. If you are planning to create another user, tick the Add another user check box .
10. To finish, click the Add User and Send Invite button at the bottom of the dialog. This will send the user an email with a link to Hourly to create a password and join your account.
---